Russell S. Waddell – Personal Biography
Raised in LaMarque, Texas, Russ played freshman football at Texas A&M University, enlisted in the U.S. Marine Corps during the draft, and after his enlistment in the Marines was over, played football under Paul "Bear" Bryant at the University of Alabama.
When his football career ended, Russ worked as a mine surveyor in the Western United States, held various jobs in oil refineries on the Gulf Coast, and worked around the globe as a driller on offshore oil rigs.
Two pivotal events in his life made Russ decide to become a trial lawyer. First, while working off the coast of Brazil, his drillship exploded in a blowout. Many of his co–workers either died or were severely burned.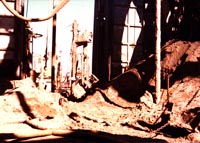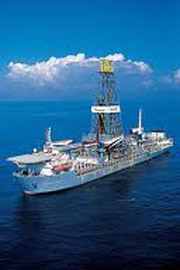 The second incident involved a close family member being permanently disabled because of medical malpractice.
Having decided to become a trial lawyer, Russ attended the University of Houston Law Center and immersed himself from his first year in the Trial Advocacy programs at U of H, culminating in his being picked for the National Mock Trial Teams in 1988 and 1989, and his selection for the Order of the Barristers.
During his third year in law school, Russ, under a "student" bar card, was handed complete control of his first case, which eventually settled for over $3 million thirty days after he received his law license. He then opened his own solo practice and successfully pursued cases ranging from Lloyd's of London broker cases to devastating plant explosions on the Gulf Coast.
The two most influential periods of his life were Russ' enlistment in the Marines, where he was taught to "accomplish the mission," and "never quit;" and his tutelage under Coach Bryant, where he learned to always "make something happen ..." Russ has applied these axioms to his life and law practice ever since.
In 1993 Russ married his law school sweetheart, Casey Magan. In 1998 they formed the law firm of Waddell & Magan, and have practiced together throughout the United States. In 2005, Waddell & Magan relocated its offices from Houston, Texas to Bozeman, Montana.